CHOOSING THE RIGHT CONSULTANT
"A consultant is someone who saves his client almost enough to pay his fee." - Arnold Glasow
---
If you're not an expert in money matters, choosing a financial advisor to manage your money life can be a tough decision. It's almost impossible to know every financial arena well because they can be so specialized.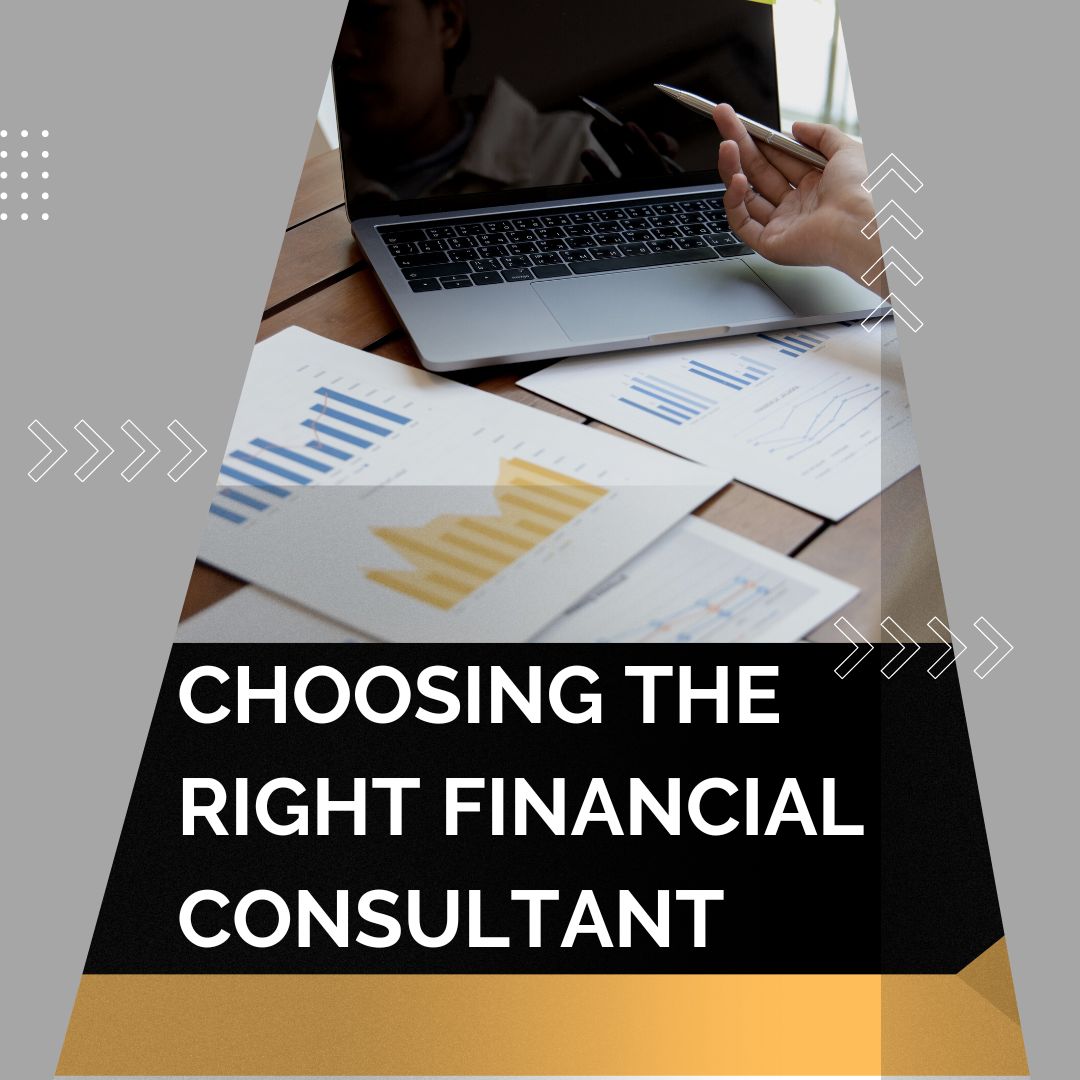 For every financial plan and circumstance, there is a Financial consultant. Here's how to choose the right advisor for you:
Know the financial services you need

Consider your budget to pay a consultant.

Check the financial consultant's background.
KNOW THE SERVICES YOU NEED
Address your need for financial assistance by answering the following questions:
Need assistance establishing a budget?
Do you need advice investing?
Would you like to create a financial plan?
Do you need to get your estate plan in order or create a trust?
In need of tax assistance?
The type of financial consultant you need will be determined in part by your responses to these questions. Work with a traditional or online financial consultant if your financial condition is complex.
BUDGET FOR FINANCIAL CONSULTANTS
If you have a financial consultant, there is a reputation to be costly. When hiring a financial consultant, it's important to know how much they cost. As for instance, traditional financial consultants typically charge a percentage of the funds managed, with a median fee of 1%, but it can vary significantly based on the size of the account (higher for small accounts, lower for large). Others might demand a retainer, a flat charge, or an hourly rate.
CHECK FINANCIAL CONSULTANT'S BACKGROUND
Financial consultants are considered to be reputable professionals who support you in managing your finances. The profession is crucial because most people assume everyone else is trustworthy on the run, yet doing so could be risky for your wealth. There are several ways to check their background. They need to obtain several licenses from the Financial Industry Regulatory Authority, or FINRA, to be able to sell securities to customers. To get these licenses, they need to undergo a thorough background check covering many aspects of their personal, professional and financial life. Once their license is in operation, the public will have access to the data from the background investigation.
Here's a quick resource video to help you understand what does Financial Consultant/Advisor means:
---